Description:

Recommended supply voltage DC 10V-24V.
Toshiba TB6560A controller.
High speed opto-couplers.
Low voltage, over heating, and over current protection.
3A Maximum rated output current (3.5A peak).
Designed for 2/4 phase, 4 or 6 wire stepper motors with a maximum load current of 3A.
Adjustable load current protection.
Adjustable decay modes.
Excitation modes: 1/2, 1/8. 1/16 step.
Large passive heat-sink.
Dimensions: 50 x 75 x 35 mm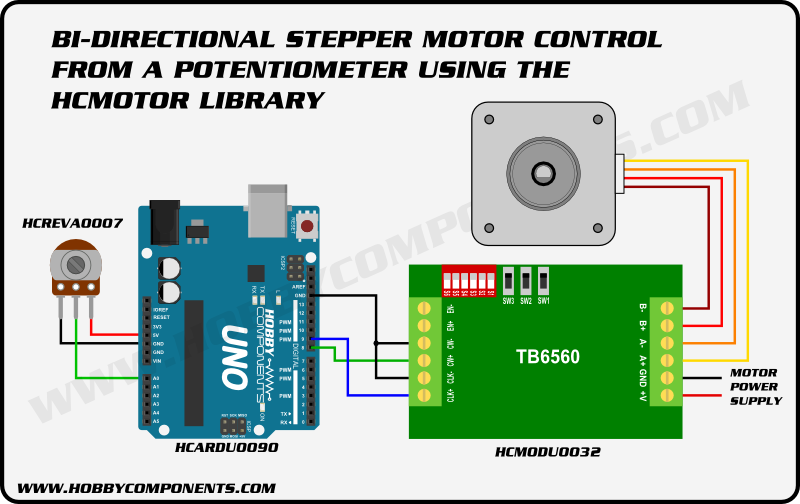 Example connections diagram and Arduino library/sketch available on our support forum here.